Could buildings insurance save your business in the event of damage to your property?
August 24th, 2018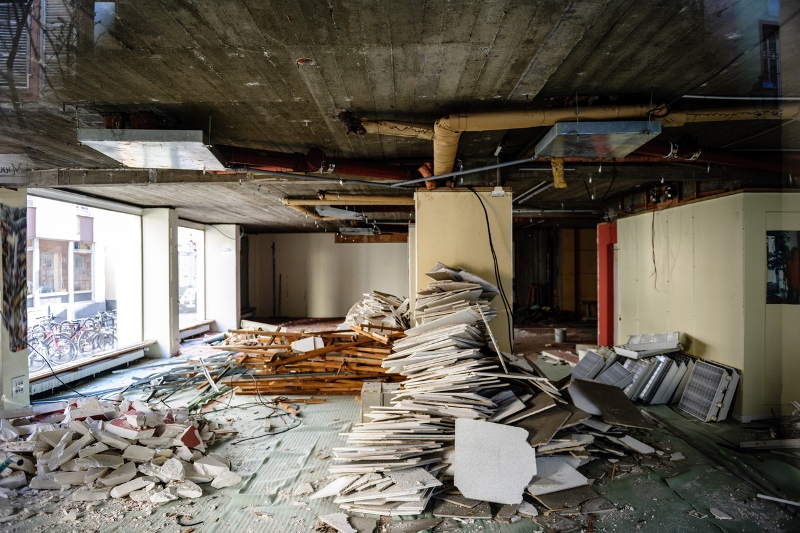 Buildings insurance is something that is widely considered an essential part of risk management. But is it really worth it? While your premises, stock and income remain undamaged and uninterrupted it's often difficult to see the value of buildings insurance. However, it's when damage to your property occurs that you can really see just how valuable this type of insurance really is – it could even save your business from going under.
What does buildings insurance cover?
This type of insurance is designed to provide cover for the structure of your physical premises, such as the walls, floors and the roof. It will often also cover landlords fixtures and fittings, such as a fitted kitchen. You don't need to be a store or office – or somewhere the public is coming to buy –  to benefit from this kind of cover, as any business can be interrupted by damage to its premises. Having buildings insurance in place will ensure that your business can get back up and running no matter what happens to the physical infrastructure that surrounds it.
What kind of risks could buildings insurance help to recover from?
Basically, anything that could affect the physical building. So, for example, your shop may be flooded and floors so damaged that it's not safe to allow members of the public to enter. Your office may be severely damaged by fire leaving you with serious structural issues with the roof and the walls. Or your premises could be destroyed by something like a falling tree or extreme weather. In all of these situations, buildings insurance could be crucial in helping your business to recover.
The businesses that benefit from buildings insurance
Every business needs to have buildings insurance cover of some type. If you're renting your premises it will be important to ensure that your landlord has taken out buildings insurance so that the premises can be returned to a condition that you can use if anything does happen. Buildings insurance is essential for business, such as retail stores, pubs, those that are office based and food stores. Buildings insurance can also be essential for landlords to ensure that a property being rented out can remain habitable so that tenants continue to pay rent, and where this is not possible you could benefit from Loss of rent cover whilst repairs are made.
How could buildings insurance help to save your business?
Although having insurance in place doesn't mean that your business is protected from something like a fire or a flood, it does ensure that you have a way of coping with it if this does happen. Your buildings insurance will help to cover the cost of rebuilding premises that have been destroyed and repairing any damage that has been done to the parts of the building that are covered by the insurance.
If you'd like to find out more about choosing the right buildings insurance for your business in the event of damage to your property, contact a member of Morgan Richardson's expert team today.