What are the general rules of hotel and guest house insurance?
July 23rd, 2018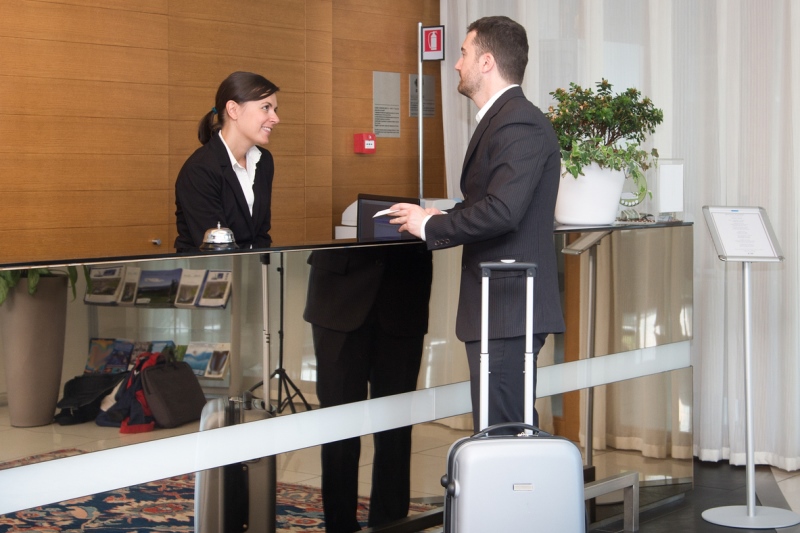 As anyone in the hospitality industry knows, there is plenty that can go wrong when you're dealing with the public. You don't have to be Basil Fawlty to end up in a situation where you have an injured person or property damage that your business is held accountable for. Hotel and guest house insurance is an essential component for any business in this sector – it will not only give you the peace of mind of knowing that you're covered when it comes to protecting your business' reputation but could also be crucial to ongoing business continuity too.
Make sure you have the right risks covered
Hotel and guest house insurance could be made up of a range of different types of insurance and it's important that you ensure you have the right risks covered for your business. Public liability insurance is crucial for hotels and guest houses, for example, as this will cover you if something happens to a guest or a member of the public when they are dealing with your business. However, this is not the only risk to consider. You may also need protection for theft or damage to stock or premises, contents insurance, or business continuity cover in the event that something happens that could mean you're unable to trade.
Don't forget about your employees
Employer's liability insurance is a legal requirement for many businesses and so should form part of a hotel and guest house insurance package. This will protect your business from claims that are made by employees who believe that they have suffered in the course of working for your business. These claims can escalate quickly, especially if injury is involved and particularly if more than one member of staff is affected, so the right kind of cover is essential.
Find a tailor made policy
Every business is different and the hotel and guest house insurance policy that is ideal for one establishment may not be the right choice for another. One of the best general rules to follow when finding the right type of insurance for your business is to look for a tailor made policy. This will give you much more in the way of options and also enable you to create protection that is perfectly designed for an individual business.
Weigh up cover and cost
Another advantage of a tailor made policy is that you'll be able to assess the levels of risk involved and define the cover you need based on that. Smaller establishments in quieter locations with lower traffic, for example, may not need to have the same level of cover as a large hotel in a city centre location with high guest numbers. It's a good general rule to establish what kind of cover level you need and then find the best option in terms of price.
We can help you to create the perfect policy for hotel and guest house insurance, at the right price  – contact our experienced team to discuss your requirements.