What does our new Wholesalers and Warehouses insurance policy include?
August 15th, 2018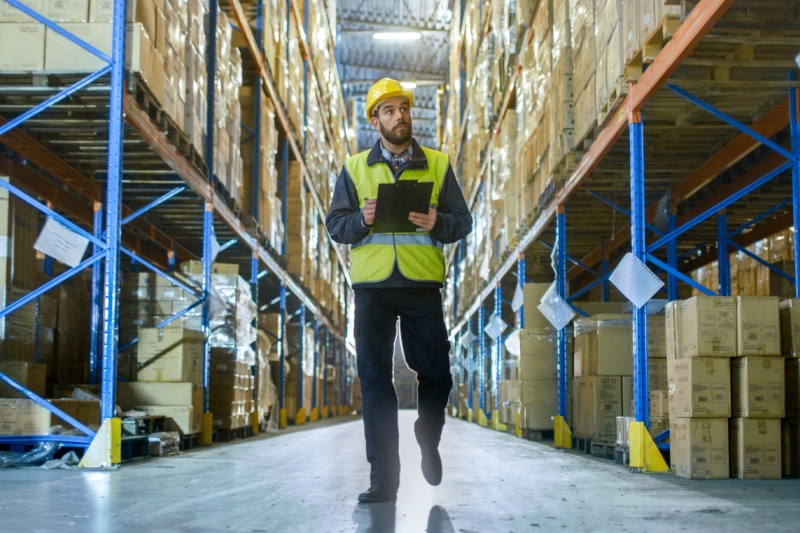 Risk is a constant for any business, including those in wholesale and warehousing. The right insurance policy can be crucial to enabling an organisation to successfully manage risk and to protect against potential issues that could arise and damage the business. Our Wholesalers and Warehouses insurance policy is specifically designed for wholesale and warehouse businesses and covers a range of risks that are common to the industry.
Contents insurance
An element of contents insurance will be essential to any Wholesalers and Warehouses insurance policy. This will include a wide range of items, from machinery and plant, stock, business records and even personal effects of directors and employees. This type of insurance provides cover with respect to accidental damage or loss, as well as damage caused by factors such as fire or flood. It can also be extended to provide cover for damage during temporary removal,  seasonal stock increases and damage as a result of hacking attack or virus, among many other things.
Business interruption
When events occur that are out of the business' control it will be crucial to ensure that there is a policy in place to support continuity of service. Business interruption insurance provides compensation for loss of income as a result of damage to premises that prevents trading. This will cover any damage as a result of debts owed by customers, as well as the cost of steps taken to minimise or avoid a reduction in income.
Employer's liability
Most UK businesses are legally required to have an element of employer's liability cover. Our Wholesalers and Warehouses insurance policy will provide cover where an employee has been injured in the course of their employment (this includes those who are on the premises as a result of work experience schemes). Cover up to £10 million will ensure there is protection for the business if it becomes the subject of an employee claim. The policy also includes cover for legal costs and expenses awarded or incurred in defence of alleged breaches of the Health and Safety at Work Act 1974.
Public and products liability
If a member of the public is hurt or injured as a result of business activities, or products a business has sold or supplied, Wholesalers and Warehouses insurance policy includes cover.
Loss of money
Our Wholesalers and Warehouses insurance policy will cover loss of money in a range of circumstances, such as on the premises during business hours or where a businesses' own computer systems are used to achieve a theft.
Also covered
Assault suffered by an employee
Employees injured by an accident at work
Employee fraud or dishonesty that results in loss of money or contents
Computer breakdown
Electrical or mechanical breakdown of equipment
Protection against liability for directors and officers of the company
Legal Expenses insurance including Employment Disputes and Compensation Award, Tax Investigations, Contract Disputes and more
A range of optional additions, including cover for goods in transit, for buildings and for legal expenses
If you'd like to find out more about our Wholesalers and Warehouses insurance policy and how it could support your business, please get in touch with Morgan Richardson today.  Alternatively, you can request a quote a quote here.