What is the importance of having an office insurance policy?
August 20th, 2018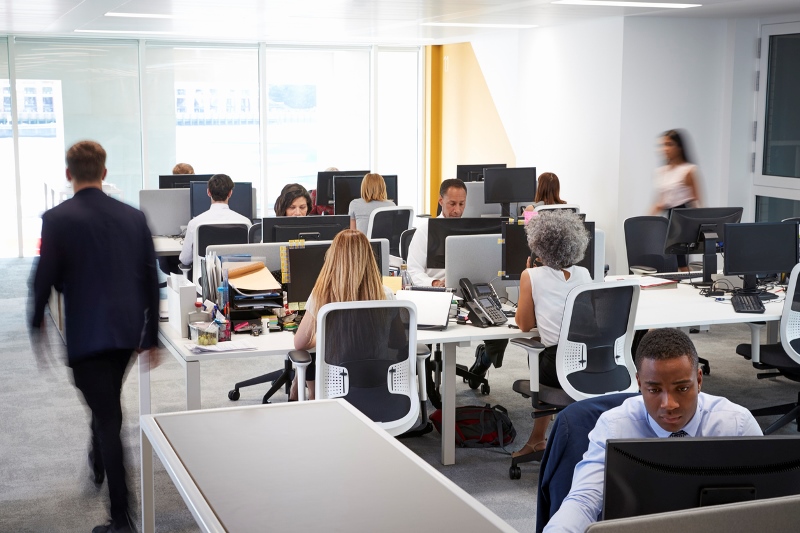 Any business involves an element of risk and that's as true for an office-based enterprise as any more remote workforce. Those risks can arise from many different factors, from employees or clients on site, through to the use of equipment or storing stock. An office insurance policy is an essential tool for helping any business to manage the every day risks that are involved in running an office. Without it, the impact of an issue such as flooding or business interruption could be catastrophic.
What risks does an office insurance policy protect against?
Public liability
If someone who is not an employee is injured as a result of contact with your business they could make a claim against it. If your business is found to be at fault then you may have to pay compensation to the injured party. With an office insurance policy in place you'll be protected against key expenses that could arise from this, including the cost of legal support and any compensation awarded by the courts.
Employer's liability
Almost every business is required to have employer's liability cover in place, and for good reason. This type of insurance will protect your business in the event that an employee is injured at work. Compensation for claims like this can be high and an office insurance policy will help you to meet those costs.
Business interruption
If an event occurs that means your business is unable to trade it could have disastrous consequences for the future. With office insurance, you'll have protection if the worst happens to cover any income deficit and give you the means to go on, even temporary relocation allowing you to service your existing clients as well as keeping the flow of new business coming in.
Issues with the contents of your office
It's often difficult to appreciate just how valuable the contents of your office are to its operations until something happens to them. Damage or theft could occur at any time, whether that's a fire that destroys stock or employee theft of items such as printers or computers. Contents insurance cover will provide you with a way to restock the contents that have been damaged or stolen so that operations are not unnecessarily disrupted.
Professional indemnity
This type of office insurance is particular to any business that provides a professional service, handles data or intellectual property, or is giving advice to clients. Mistakes or inadequate advice, service or designs that cause your client to lose money, for example, could result in a claim against your business that could be costly. Professional indemnity cover will give you options if this kind of issue has arisen, not only with respect to meeting the costs of the claim but also in terms of trying to preserve essential client relationships.
Escalating legal expenses
Many business owners underestimate just how devastating legal expenses can be because of the speed at which they escalate. Everything, from a tax dispute to an employment issue could require the business to engage lawyers – and many of these disputes drag on for months or years. Legal expenses cover as part of an office insurance policy helps to minimise the financial impact on the business and also provides essential support during a very testing time.
If you'd like to find the perfect office insurance policy for your business we can help – contact Morgan Richardson today to speak to an expert about our insurance broker services. Alternatively you can request a quote.