What pub insurance requirements are there?
June 14th, 2018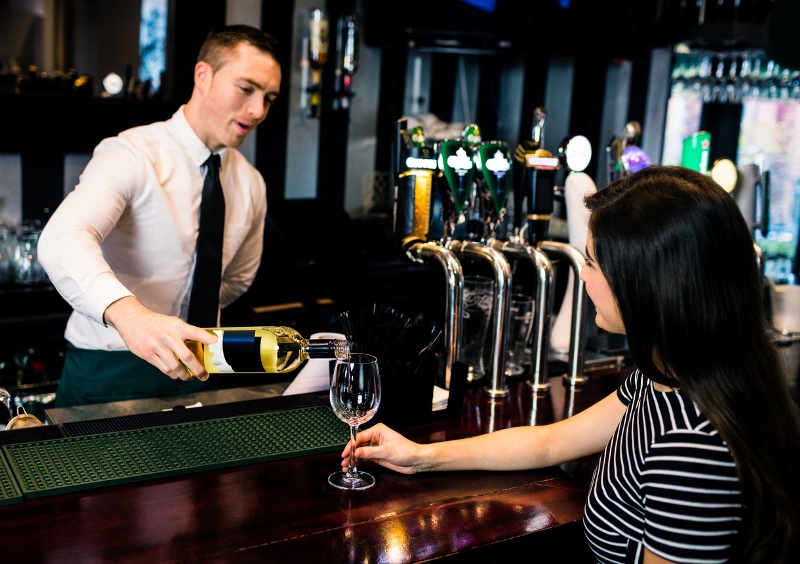 Like any public facing business, a pub will benefit from being covered by insurance. Pub insurance provides protection against a number of worst case scenarios, financial support in the event of unpredictable outcomes and peace of mind for those managing the business.
What are pub insurance requirements – what kind of cover to you need?
The benefit of pub insurance is that it's specifically designed for the risks that a pub business faces. You may be serving food, renting rooms, selling drinks and providing customers with an outside space – and you'll need an insurance policy that covers you for a wide range of the issues that could arise from these every day elements of pub life. The best pub insurance policies should include:
Public liability insurance
This will protect you against claims that are made by "the public" – that could be a customer who burns themselves on a too-hot tap or a delivery person who slips and falls while on the premises. The costs of someone making a claim for loss or injury could be high and so pub insurance is essential to provide you with some financial cover.
Replacing stock and/or equipment
Fires, floods, theft and vandalism are just a few of the risks that pubs face when it comes to stock and equipment. The key thing to remember is that without your stock – or essential equipment – it will be difficult for the business to keep trading. Pub insurance can give you the resources to repair or replace whatever you've lost so that the business can carry on.
Licence issues
If you lose your licence then you simply can't trade so a pub insurance policy that covers you for this is essential backup.
Damage to fixtures and fittings
If you don't own the pub itself then you may be required to take out insurance to cover any damage to fixed glass and sanitary fittings, such as toilets or sinks. Unfortunately, these are some of the most common targets for damage in pubs and so insurance can be essential.
Financial loss
In particular, the theft of cash from the till can be devastating for a pub business. Due to late opening hours it's often difficult for a pub to find a secure way to handle takings and this can lead to vulnerability to theft. Pub insurance can provide cover for cash theft – just make sure that you have the right level of cover for your business and also during peak times, such as after a bank holiday weekend.
Business interruption
There are many things that could affect your business continuity as a pub, from natural disasters through to arson. Pub insurance that includes cover for business interruption will take the pressure off if something does happen that is completely out of your control. It could be the difference between your business' survival or an unfortunate event causing the whole thing to fail.
If you'd like to discuss your insurance requirements, Morgan Richardson has a friendly experienced team that can talk through your requirements and help select the right cover for you. Get in touch today on 0800 731 2940.