Why your hotel guests want you to have hotel insurance
May 7th, 2018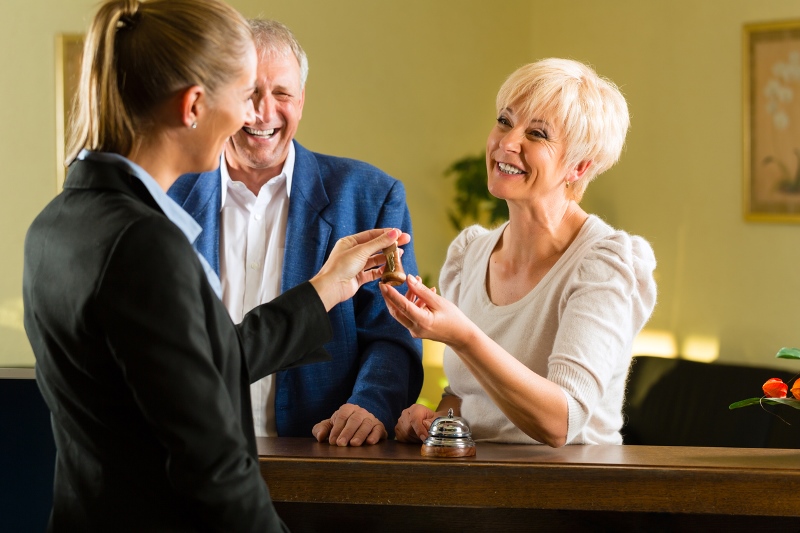 When you're opening, or running, a hotel, delivering beautiful aesthetics, awesome service, fantastic food and positive customer service are probably at the top of your goals list. However, although these will be crucial to the success of your establishment, they are not the only essential components. Hotel insurance is something that is easily forgotten – but the reality is that without it your business could seriously suffer.
What is hotel insurance?
It's cover for situations that arise that you can't predict or plan for that could result in an injury to a guest or damage to their possessions. It's part of the bundle of considerations like health and safety and room security that will ensure an incident or accident doesn't overshadow a guest's stay at your hotel. Hotel insurance could be made up of a number of different component parts, such as public liability insurance and contents insurance – the right combination will depend on your business and its needs.
Why your guests love hotel insurance too…
If guests are unexpectedly hurt then you can compensate them
No hotel owner sets out to hurt or injure their guests. However, it's an inescapable fact of hotel life that accidents do happen. For example, a spilled coffee on a staircase could mean that a guest ends up with an injury. They may look to claim compensation from your hotel as a result. Although you'll still have some apologising to do to the injured party, you will at least be able to offer compensation without having to worry too much about the cost if you have hotel insurance in place that includes public liability. Without it, any claim from a guest could become a long and painful financial battle that wreaks havoc on your customer service reputation.
If your premises, equipment or supplies are affected this doesn't have to disrupt your customers' experience
For example, a fire might break out in your hotel and damage stores of linen, food or even some of the rooms. With the right hotel insurance in place – as long as you have an adequate level of cover – you'll be able to repair and replace what has been lost to the fire so that your customers don't have to cancel an upcoming stay with you.
Where guests' property is damaged they can make a claim from you
This could be as a result of an event like a flood – or something like theft. If you have hotel insurance in place then you will be able to use it to help cover the cost of damage that has been caused to guests' possessions where this comes under the remit of being your responsibility. The same is true for employee possessions – any compensation claims for loss or damage to staff possessions can also be covered by hotel insurance.
If you're running a hotel without insurance then you risk potentially huge bills if something does go wrong. With the right insurance in place you'll have peace of mind for the accidents and incidents that you can't predict – contact Morgan Richardson today to find out more.