What does public liability insurance cover for your salon?
June 26th, 2018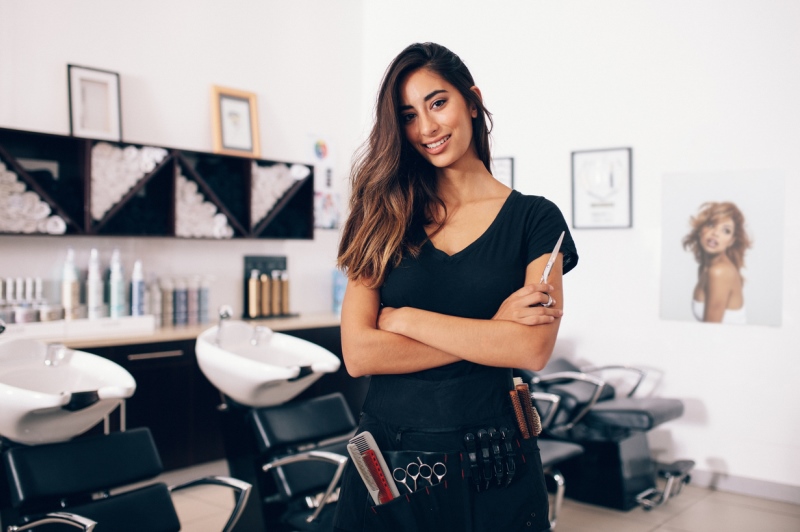 Public liability insurance is a crucial protection for any salon business. From customers to suppliers delivering stock, a wide range of situations could unfold which could give rise to a potential claim against your business. Without public liability insurance, claims can be devastating, financially and reputationally too.
What is public liability insurance?
It will cover a broad spectrum of situations in which someone has been hurt or injured, or has suffered loss or property damage as a result of something that has happened at your salon. Claims from the public can be for physical injury or damage but can also extend to emotional distress – this can often add significantly to the financial amount of a claim being made against your business.
Why do you need public liability insurance?
If you're a salon owner, or a self employed stylist renting a chair, then public liability insurance will protect you against these types of claims. If you do find yourself (or your business) becomes the subject of legal action, having public liability insurance means that you are covered for:
Compensation payouts to the injured party
The legal costs of defending a claim made against you
What cover does public liability insurance cover?
When you're looking for public liability insurance it's important to ensure that the policy you're considering will cover the treatments that you do. Treatment liability may not be included in many standard public liability insurance policies so find a policy that provides this cover as standard. Specialist salon insurance policies should give you the cover that you need, including the range of treatments that would be familiar to any business in your position. To ensure that you're covered by the policy once it's in place, it's important to make sure that the proper procedures are always followed by those in your salon who are carrying out treatments.
Are there any exclusions?
This will depend on the individual salon insurance policy but exclusions usually cover treatments that wouldn't be considered standard for the average salon or barbershop. So, that could be treatments that involve the injection of any substance into the body or head, tattooing or the piercing of specific areas, such as the tongue or genitalia. If your salon does more than simply cut and treat hair then it's important to ensure all your activities will be covered.
 What is not covered?
Public liability insurance only covers your business for injury or property damage where the public is involved. So, if something happens to one of your staff while they are working for you then you won't be covered – you will need to have employer's liability insurance in place for that. Equally, if your stock or equipment is destroyed or your own property is damaged then this won't be covered by public liability insurance.
Public liability insurance for salons is an essential business precaution. Contact us to see if we can find the perfect policy for you.